What is Maploom App?
Maploom® App is a state of the art, online mapping application that delivers a wide range of map datasets and powerful location analytics. You don't need to be an expert to create amazing maps, conduct geospatial analysis and download data for use elsewhere.
We are already offering a variety of mapping, analytics, reporting and dashboarding tools through our Enterprise offering and this September (2020) we are launching our new easy access Maploom App. Starting with a suite of terrain (topography) tools, we will be adding further functionality and datasets in the near future.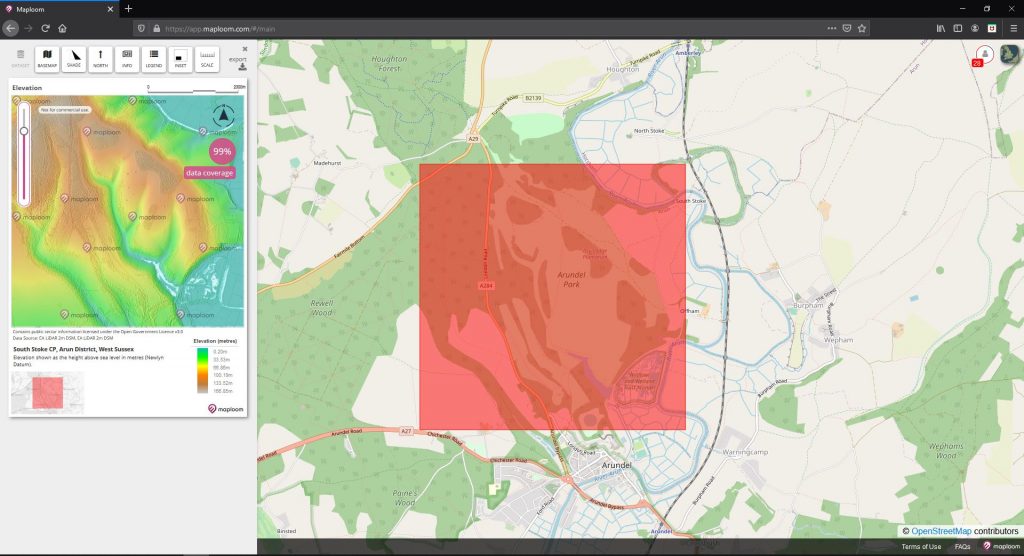 We've priced our service so its cheaper than the typical time required to do this manipulation manually. Let Maploom do the 'boring' bit so you can get on with the exciting analysis.
Benefits
Create fantastic customized maps in just a few clicks
Access our library of curated digital map datasets
Simple, self-service tools
No need to be an expert to perform powerful location analytics
Saves time and money
Flexibility – pay-as-you-go pricing
Export – data (GIS layers) for more bespoke analysis
Accessible anywhere (via the internet) and with no software or specific hardware installation
You can also check out our FAQs page.
Who is it for?
Maploom App is for people who use maps and geospatial data but who don't have mapping capability themselves. It's easy to use and gives you access to both data and software in the same platform.
People who use mapping (GIS), CAD or modelling software who want to save time and effort manually downloading and stitching data together.
Examples
Check out some maps generated with Maploom App.
Why was Maploom App created?
Many mapping platforms are complex, expensive and usually require a specialist to run analysis or to create maps and visualizations. We have created a set of easy to use tools that give you the power to create maps and undertake the analysis for yourself.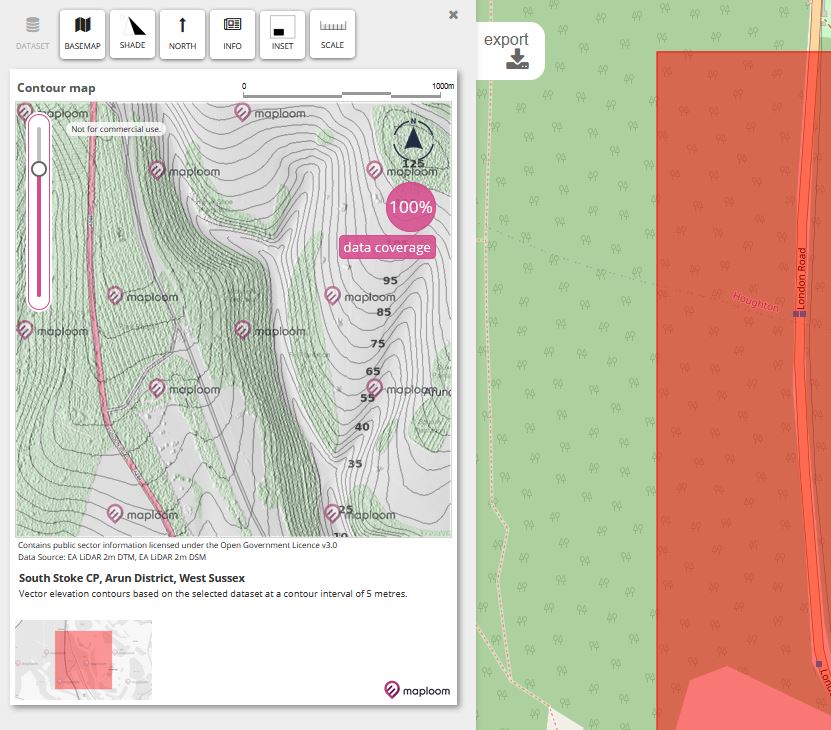 Maploom App is not bloated with functionality you don't need and we have optimized our architecture to deliver services which are targeted and fast.
The platform removes barriers associated to use of open datasets which can require considerable processing before they can be used (finding, downloading tiles, stitching to seamless coverages etc.). The platform saves you time and money by allowing you to define specific areas of interest and in addition to preparing the data, you can also run processing tools on the datasets (create slope maps and other terrain derived products and you will normally get a preview of the result in just a few seconds (larger areas take longer to process).